WIN PRIZES WITH ARCADE FIRE: THE REFLEKTOR TAPES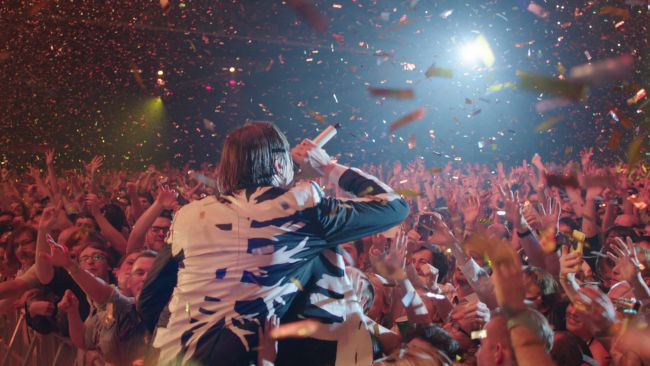 The Reflektor Tapes is a fascinating insight into the making of Arcade Fire's critically acclaimed, international #1 album Reflektor. The film recontextualizes the album experience, transporting the viewer into a kaleidoscopic sonic and visual landscape. It charts the band's creative journey as they lay foundations for the album in Jamaica, commence recording sessions in Montreal and play an impromptu gig at a Haitian hotel on the first night of Carnival, before bringing their breath-taking live show to packed arenas in Los Angeles and London. The film blends never before seen personal interviews and moments captured by the band to dazzling effect, and features 20 minutes of exclusive unseen footage, filmed only for cinema audiences.
To celebrate the release of this unique film we have a very special prize bundle up for grabs including a rare limited edition poster signed by the band, a Reflektor double album CD and a special 12" 'The Reflekors' vinyl single.
For your chance to win, tweet to @CurzonCinemas using #ArcadeFire or email your answer to the following question to win@curzon.com using 'Arcade Fire' in the subject line:
Who the f**k is Arcade Fire?
Any answer goes, most creative answer wins!
[This competition is now closed.]
Arcade Fire: The Reflektor Tapes plays at Curzon Cinemas on 24 September.
With thanks to Arts Alliance.