Every December the whole Curzon team gathers round the fireplace to tell each other stories of our year in film - the highs, the lows, the ones that stuck for the weirdest or worthiest of reasons, the unforgettables and the unforgivables.
The rules are simple: films must have been released publicly in cinemas in the UK in 2017; no industry, festival or press screenings may be included; re-issues qualify but the writers must have seen the film for the first time in 2017. Some of us meticulously keep lists all year long, others jot them down spur of the moment, but all respond to the brief with enthusiasm - and no small degree of rule breaking…
Without further ado, here's what we loved in 2017 at the movies.
If you prefer your lists in audio form, click here to Jump to the Curzon Film Podcast at the bottom of the page.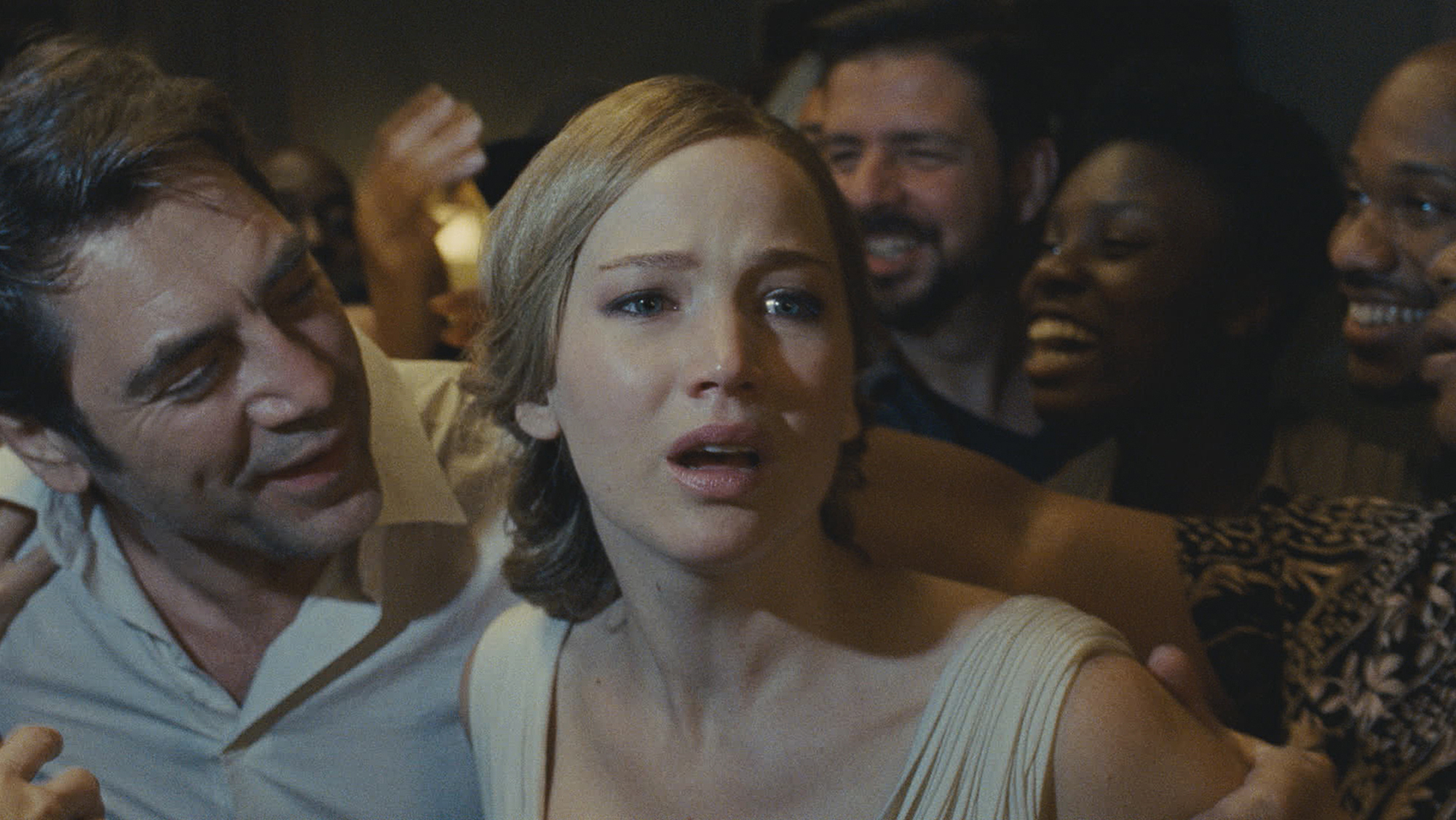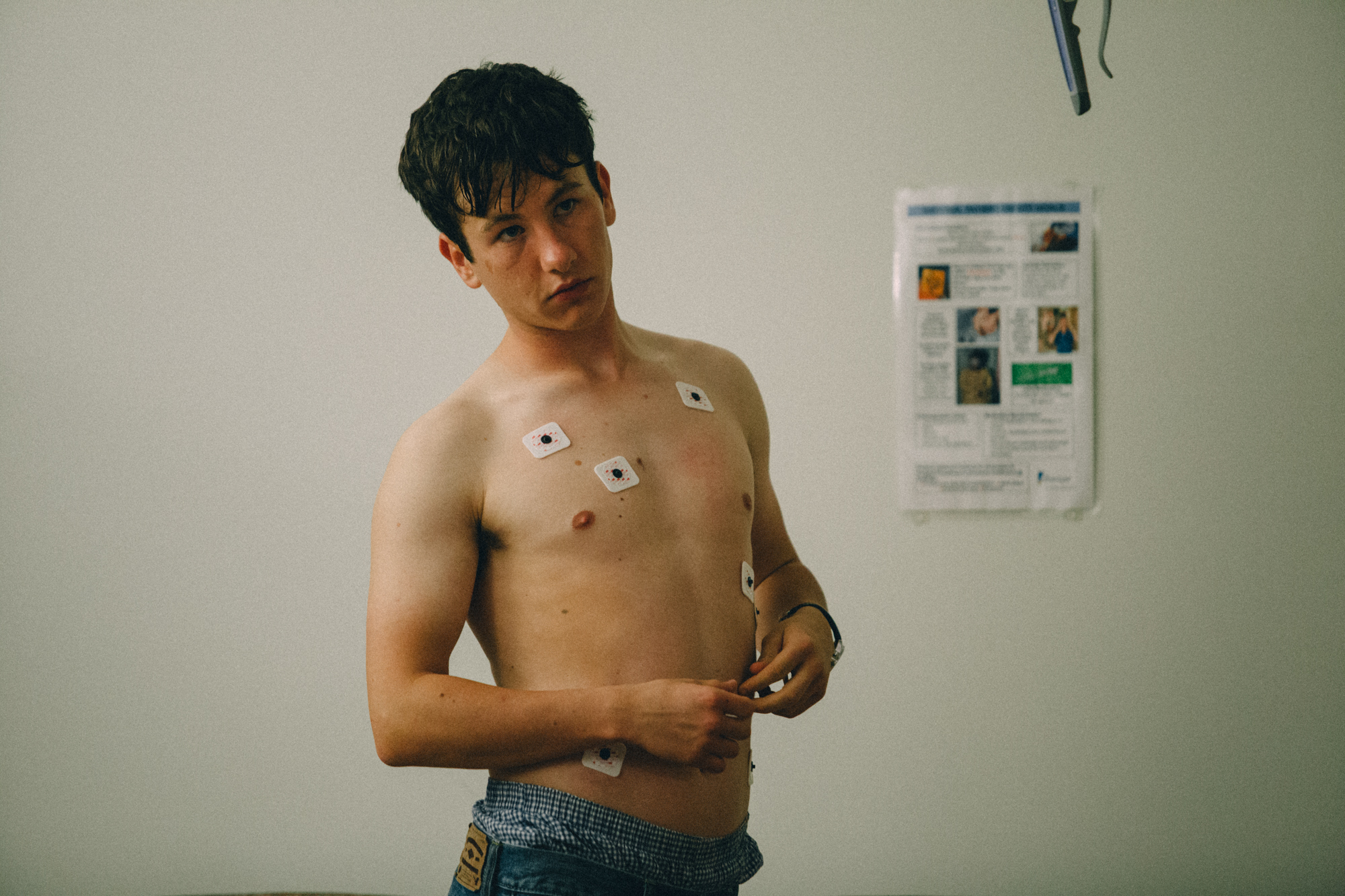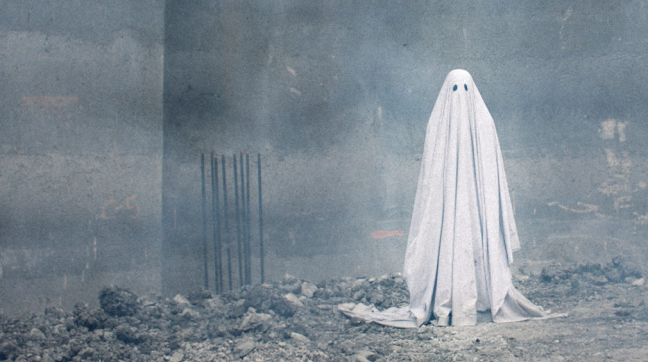 CATE KANE, CURZON ARTIFICIAL EYE
In alphabetical order:
Aquarius

Call Me By Your Name

Certain Women

Get Out

Graduation

I Am Not A Witch

Manchester by the Sea

Moonlight

Raw

The Other Side of Hope
2017 might not have been a banner year for independent cinema (you have to get to #27 in the box office chart before you avoid studio product) yet I still struggled to narrow this down to ten. The Florida Project, The Handmaiden and The Killing of a Sacred Deer all narrowly missed this list, in part because I'm confident they'll be on those of my colleagues. The Other Side of Hope is my favourite of all, I'll never tire of Aki Kaurismäki's black humour, unique visual style and enduring humanity.The Other Side of Hope put me through the emotional spectrum in the space of 100 minutes and I loved every moment of it. I can guarantee that you'll never see a better sushi gag in a Finnish film.
MICHAEL GARRAD, CURZON CINEMAS
Every year is a great year in the Curzon programming team and 2017 has been no exception. We've been blessed over the past 12 months by Q&A appearances from... *name drop alert* Isabelle Huppert, Barry Jenkins, Mohsen Makhmalbaf, Annette Bening, Kenneth Lonergan, Rungano Nyoni, John Waters, Neneh Cherry, Andrew Kötting, Matthew Heineman, Emily Beecham, Shirley Collins, Armando Iannucci, Sophie Fiennes, Ai Wei Wei, Sean Baker, Yorgos Lanthimos, Ian Haydn Smith, Peter Simonischek, Michael Haneke, Toby Jones and more. Thank you to all our distributor pals for making these events happen.
Three independent movies from this year deserve a special mention... Bill Morrison's documentary Dawson City: Frozen Time, the socio-political history of a gold rush town, illustrated with film stock recovered from beneath an abandoned ice rink... Oxide Ghosts, director Michael Cumming's assemblage of VHS outtakes from the influential, more relevant than ever TV news satire Brass Eye... and Dispossession, a restrained documentary about the housing crisis that's provoked fiercely energetic audience discussions up and down the land, culminating in a panel discussion at Curzon Chelsea with director Paul Sng, author Anna Minton and Jeremy Corbyn MP.
And, outside of the rules of this top ten, our wild 35mm repertory programme has included a double bill of David Lynch's Lost Highway and Kenneth Anger's Rabbit's Moon... Q&As with Jane Campion for In the Cut (thank you Misc. Films) and Walter Murch for The Conversation (thank you No Direction Home)... and we round off the year with Happy Haneke, a six-film retrospective of the Austrian auteur.
Maren Ade's Toni Erdmann is the film of the year for me, all 166 minutes of it and includes what must be the most moving Powerpoint presentation in cinema history. All the other top films of the year are so good, I can't separate them so I've awarded them all equal second place.
1. Toni Erdmann
=2. Dawson City: Frozen Time
=2 Twin Peaks Season 3: Episode 8: Gotta Light?
=2. The Death of Louis XIV
=2. Dispossession
=2. God's Own Country
=2. I Am Not A Witch
=2. The Love Witch
=2. Moonlight
=2. Oxide Ghosts: The Brass Eye Tapes
=2. Machines
Record of the year: Outro Tempo: Electronic And Contemporary Music From Brazil 1978-1992 (Music from Memory)
Book of the year: Flights by Olga Tokarczuk (Fitzcarraldo)
JOE HARRIS, CURZON SHEFFIELD
1. The Red Turtle
2. The Florida Project
3. Dunkirk
4. My Life As A Courgette
5. Blade Runner 2049
6. mother!
7. A Ghost Story
8. Wind River
9. Logan
10. Thor: Ragnarok


2017 showed that there's more than one way to challenge genre conventions - redefining the superhero movie with the indie feel of Logan and the empowerment of Wonder Woman, to pushing psychological tension with horrors Get Out and mother!, but it was the largely dialogue-free stories of Dunkirk, A Ghost Story and in particular The Red Turtle which said more without any need for words.

An existential story showing how life is made up of fleeting moments in time in one man's journey of survival, far from being something that conveys a futility in our existence, The Red Turtle shows how these moments through dream-like sequences of self-reflection are actually what shape our own lives.
Being a fan of Studio Ghibli for as long as I can remember, while this feature is a co-production, you can see Ghibli's influence on it. A beautiful animated feature.
JAKE GARRIOCK, CURZON ARTIFICIAL EYE
1. Happy End
It was the best of times, it was the worst of times, it was the age of transcendent filmmaking in the The Lost City of Z and A Ghost Story, it was the age of foolish Spider-Man remakes/reboots/regurgitations, it was the epoch of a magnificent enquiry into belief by the evergreen Martin Scorsese, it was the epoch of the incredulous return of Mel Gibson in a box office hit, it was the season of Michael Haneke shining a light on our uncaring societal malaise, it was the season of manifold more people watching Baywatch, it was the spring of Aki Kaurismäki's warm-hearted but politically pressing The Other Side of Hope, it was the winter of despair at the box office results of masterpieces like Certain Women, Aquarius and The Death of Louis XIV, we had Yorgos Lanthimos' Kubrickian masterpiece before us, we had a new Kingsman film before us, we were all going direct to cinematic Heaven, we were all going direct the other way.
2. The Lost City of Z
3. Silence
4. The Killing of A Sacred Deer
5. The Tree of Wooden Clogs (1978, reissue)
6. A Ghost Story
7. Certain Women
8. The Other Side of Hope
9. Aquarius
10. The Death of Louis XIV
JACQUELINE WANG, CURZON VICTORIA
The Handmaiden
The Party
Loving Vincent
The Florida Project
Paddington 2
Toni Erdmann
Dunkirk
La La Land
Call Me by Your Name
Graduation
This year, the absolute surprise was definitely The Handmaiden director's cut. The oriental aesthetics, poetic cinematography, the unexpected narrative twist all can be qualified as a great film.
Following up, Loving Vincent is another highlight of the year, and is the result of six years dedicated to the pursuit of perfection. It is a piece of work that needs to be admired and respected.
An American independent film really caught my eye this year: The Florida Project documented a marginal story in a realistic form against the background of a bright and colourful Disney resort, which is a contrastingly idealistic world.
The two European films of the year, Toni Erdmann and Graduation, both set a tragic tone and left me reflecting on my own life and choices when walking out of the cinema.
The best romances of the year, Call Me by Your Name and La La Land are both very beautifully shot and drive you back to moments in your life when your face blushed and your heart flipped.
Last but not least, British films, and two of my all-time favourite British directors didn't let me down.
Sally Potter's The Party – a theatrical drama with O Henry's style was on point! Dunkirk is more of a cinematic experience film. And of course, Paddington 2 proved you can't go wrong with Hugh Grant. The "pink flamingos", yoga movement and the La La Land-style musical really sum up the trends of 2017.
RYAN HEWITT, CURZON CINEMAS
1. Good Time
It's a hopped up crime thriller, right, and it's about this guy named Connie who is real charming and capable and in another life he might have been a super successful hedge fund manager over on Wall Street, but it so happens that he was born where he was born and that's in Queens, and so he's a petty crook. He's got a brother, Nik, who has learning difficulties that the state is trying to help with, but they don't necessarily know what's good for Nik, not like Connie does. Connie wants to get him and his brother out of the gutter and into a sweet house somewhere in the suburbs. There's no honest job that's going to allow them to do that, so they (Connie) decide to rob a bank. It doesn't go so well. Nik is arrested and thrown in a pen on Rikers island, and so Connie's got to get his brother the hell out of there as fast as possible, by any means necessary. He'll hustle, he'll lie, he'll break the law, he'll go to some pretty messed up places, driven by this sense of brotherly love. It's touching. Robert Pattinson has never been seen like this before. It's as though he's on amphetamine the whole film, he has this wild, dilated look in his eyes. His mind is working overtime and he and Connie act with a 'first thought - best thought' spontaneity that gives the film a thrilling unpredictability. It's part Carpenter, part Scorsese, part Cassavetes, it's '70s New York with an '80s sound and a '90s style, and combined it's totally Safdie. The filmmaker siblings are a product of their environment and of film culture, but theirs is not a cinema of nostalgia or reverence, it's a mutant hybrid of all their influences. They bring an uncompromising ferocity to American cinema, and with Good Time they've announced that this is their time.
2. Moonlight
3. Personal Shopper
4. A Ghost Story
5. T2: Trainspotting 2
6. mother!
7. Bunch of Kunst
8. Paddington 2
9. Happy End
10. Raw
SIMON DICKSON, CURZON ALDGATE
1. THE WORK
This list is in no particular order but I'm starting with this documentary because I feel it deserves the most attention… But also because it completely floored me. The Work follows three members of the public who are granted access to an intensive group therapy programme that takes place in one of America's maximum-security facilities, Folsom Prison. The focus here is almost exclusively
on these group therapy sessions but let it be said that those expecting scenes with men sitting sullenly in a circle, quietly listening to each other's problems will be taken by surprise. Nothing can prepare you for the visceral intensity and explosive catharsis of these highly emotional interactions
between some of America's most brutal criminals on one hand and softly-spoken members of the public on the other, as they all do the Work required of them to deal with their various psychological burdens and traumas. Remember the 'It's not your fault' moment from Good Will Hunting? This is
that times a thousand.
2. DUNKIRK
If this isn't Nolan's best film—diehard Prestige fan here—then it's at least the best collaborative effort from Nolan and Zimmer. They've experimented with the Shepard tone before, the auditory illusion which makes the music appear to be constantly ascending, but this is the first time that
Nolan has structured his entire film based around this musical technique. The result is a relationship between composer and director that is perfectly symbiotic.
3. CALL ME BY YOUR NAME
Has there ever been a more welcoming father–son talk, of such sincerity and poignancy, than the one that comes towards the end of Luca Guadagnino's beautifully sensual film? A lot has been said about the central romantic relationship between Elio (Timothée Chalamet) and Oliver (Armie Hammer) but how refreshing it is also to see a genuine, loving relationship between a teenage boy
and his parents that isn't tainted by a generic moodiness.
4. THE FLORIDA PROJECT
This goes straight into the canon of great films about childhood. A film of almost total sugar-rush ebullience but flecked with moments of adult-world portent that occasionally pierce through the innocent sphere of childhood wonder. Alexis Zabe's cinematography is completely beguiling and for those unfamiliar with his work, you're in for a treat with Silent Light and Post Tenebras Lux.
5. JIM & ANDY: THE GREAT BEYOND
There is so much more going on here than the behind-the- scenes footage of Jim Carrey's extreme method performance as Andy Kaufman in Man on the Moon. Chris Smith's documentary delves deep into the philosophical implications of Jim Carrey's erasure of the boundary between self and character, exploring what it really means to be 'the dude playing a dude disguised as another
dude.'
6. GRADUATION
A father takes his daughter's fate into his own hands. It begins with a stone thrown through a window — a calm setting ruptured — which causes ripples of effect that spread far beyond this initial setting. What is evidence of a fastidiously wrought out story is the fact that you can see each and every ripple, each action that the father takes that leads to an unforeseen consequence, and an ever-worsening situation that ultimately can be traced back to himself.
7. MANCHESTER BY THE SEA
One image from Kenneth Lonergan's third masterpiece in a row sticks in my mind: sitting hunched over a table, Lee (Casey Affleck) is the complete embodiment of an empty shell, as he spells out to his nephew, Patrick (Lucas Hedges), 'I can't beat it.'
8. mother!
It is precisely this kind of fever dream which leaves its impressions seared into memory. People have had trouble submitting to mother!'s dream logic so my advice would be this: treat the film as an experience, don't dwell too much on the myriad layers of symbolism and what each thing
signifies but do take with you the emotions, let those guide you to the core meaning; let this dream haunt you, for its message is not to be forgotten.
9. WAR FOR THE PLANET OF THE APES
The sheer humanity of this instalment is extraordinary—and it's a film about apes! Part of this is of course owed to the stunning VFX, which in my opinion even surpasses Blade Runner 2049 this year, for its meticulous verisimilitude. But what really lends this film its human face are the next-
level motion-captured performances from Andy Serkis as Caesar but also Karin Konoval, who is amazingly expressive as Maurice. For a film that is packed with action, there are also moments of pure poetry; the most memorable scene for me is the first, wordless encounter between Maurice
and the young girl, Nova, played by Amiah Miller. Here dawns the realisation that the human–ape relationship has been completely reversed—we are the apes now. The subtlety of expression conveyed through a simple exchange of looks and gestures raises this scene to a level of poetry
you might only find in a film by Bresson.
10. A GHOST STORY
A metaphysical gem. But with moments of unembellished naturalism. I had in mind Chantal Akerman's Jeanne Dielman… when watching the first half particularly; those long, slow takes as we watch Rooney Mara wander about the house and consume an entire pie. It's undeniably a
painful scene to watch but it's warranted because it telescopes perfectly the feeling of loss and the
accompanying void that cannot be filled.
CAITLIN SMITH, CURZON ARTIFICIAL EYE
1. Certain Women
2. Paper Moon
3. Moonlight
4. Aquarius
5. The Death of Stalin
6. Call Me by Your Name
7. The Other Side of Hope
8. Get Out
9. Happy End
10. Cameraperson/A Ghost Story
I haven't had time to write about why I liked them. Sorry. You can just put "I <3 Kelly Reichardt and Tatum O'Neal" over and over again for a paragraph if you like.
PATRICIA PEREZ, CURZON ARTIFICIAL EYE
Lady Macbeth
The Handmaiden
The Farthest
A Ghost Story
The Killing of a Sacred Deer
Manchester By the Sea
The Beguiled
Moonlight
God's Own Country
Chavela
EMMA MURPHY, CURZON
God's Own Country
Moonlight
The Handmaiden
Dunkirk
Call Me by Your Name
The Killing of a Sacred Deer
La La Land
Death of Stalin
Get Out
Daphne
I went to watch God's Own Country on a whim after a long day in the office wanting to unwind in the comfort of a dark screen. I didn't expect I'd be watching my film of the year and I was blown away by its spectacular, raw simplicity. The relationship between the two main characters set in that brutal landscape was so authentic, I completely believed I was watching them fall in love. The sex scenes were gritty and sensual in a way I've rarely seen reflected on the screen, and the pared back dialogue was delivered with such inner torment and intensity that watching it felt like a suffocating, visceral experience. The film was so full of restraint and tension, followed by such tenderness that I came out of the screen feeling I had experienced rather than watched the film, so much more than the post work relaxation I'd been looking for. Every time I think of this film I get a slightly breathless feeling somewhere in the space between my stomach and my heart and I'm taken right back to how I felt watching it, that's what made this rugged little gem my film of 2017.
MARGHERITA MAINARDI, CURZON ALDGATE
1) LA LA LAND: loved the story, the references from Hollywood golden age, the OST; one of those films I could easily watch over and over again. Brilliant!
2) CALL ME BY YOUR NAME: the chemistry between the two characters was impeccable. Everything was really romantic and delicate, from the Italian background to the soundtrack. Loved it.
3) THE FLORIDA PROJECT: tragically beautiful and amazingly performed. Loved the colours and the way Moonie is portrayed.
4) BABY DRIVER: pure entertainment with an unforgettable soundtrack.
5) MOTHER!: shocking, repulsive and uncomfortable. Nothing ever seen before and I personally loved it. Definitely not for everybody.
6) DUNKIRK: definitely best cinematography of the year, didn't really feel connected to the story even though it was perfectly shot.
7) JACKIE: astonishing Natalie Portman. OST and costumes were amazing. Slightly slow but highly recommended.
8) THE BEGUILED: great female cast and directing, although I preferred the original version.
9) THE KILLING OF A SACRED DEER: dramatic combination of thriller and psychological drama. Not on top of the list but definitely worth it.
10) BATTLE OF THE SEXES: lovely to see Emma Stone and Steve Carell together again on screen after Crazy Stupid Love, but in a completely different environment. Entertaining and funny.
JON, CURZON CINEMAS
Moonlight

SING

Spider-Man: Homecoming

Graduation

Get Out

The Fits

Certain Women

Thor: Ragnarok

Paddington 2

The Death of Stalin
First things first, Moonlight was the best film of the year; a deserving Best Picture winner at the Oscars (albeit in farcical circumstances) and hopefully a landmark in the direction filmmaking is due to head.
But spare a thought for Ryan Gosling, the crown prince set to make 2017 his, with the super-hyped La La Land and the long anticipated Blade Runner 2049. This could have been the year that he elevated himself to the stature of the Hollywood greats.
Well it didn't really work out like that. Admittedly La La Land did bits at the box office, but as we all know filmmaking is a business but also an art, and be honest with yourself - can you remember anything Gosling did in that movie? Of course you can't. He just gormlessly stared into the middle distance - perfect casting for a robot cop in a dystopian sci-fi you say? You might think so but again no - the boring and utterly pointless Blade Runner 2049 failed to live up to either creative or commercial expectations and Gosling must be asking himself a la Hilary Clinton 'What Happened'?
Far more watchable than Emma Stone and Ryan Gosling were Reese Witherspoon as a CGI pig and Scarlett Johansson as an angsty CGI teenage porcupine in the joyful SING - a film which packed more movie magic into its prelude (an entranced CGI koala falling in love with the theatre) than La La Land managed in its whole runtime. A simple formula that a lot of blockbusters seem to neglect, SING featured a host of characters (possibly too many) triumphing against the odds, and was a joy. Plus in a probably unintentional slight of La La Land, the jazzsplaining CGI mouse was a total prick.
In a year where Twin Peaks came back and wasn't really Twin Peaks, and Babylon 5 came back but was inexplicably called Star Trek: Discovery, it was fantastic to see Spider-Man come back (or should that be come home?) and finally get it right. The ubiquity of the Marvel Cinematic Universe can justifiably annoy many cinephiles, but it serviced the Spider-Man character perfectly in a way his previous cinematic incarnations never have, taking the weight of the world off his shoulders and allowing a fun, friendly neighbourhood Spider-Man to come out swinging. It was also funnier than any film marketed as a comedy I've seen in years.
Another Marvel triumph was Thor: Ragnarok, which delivered a perfect fantasy adventure and managed to be everything that Wonder Woman wasn't, primarily having non-problematic characters (the Chief, seriously?) you might care about and not being set in World War flipping One. Instead it was full of colour and adventure, with a fantastic synthy score from Devo's Mark Mothersbaugh, capped off with a brilliant turn from Jeff Goldblum as a sassy despot.
HANNAH DRENNAN, CURZON HOME CINEMA
Manchester By the Sea

Call Me by Your Name

Good Time

Graduation

The Handmaiden

Get Out

Baby Driver

I Am Not A Witch

Toni Erdmann

The Death of Stalin
IRENE MUSUMECI, CURZON CINEMAS
1. Moonlight
2. Certain Women
3. Call Me By Your Name / God's Own Country
4. Heal the Living
5. Paddington 2
6. The Work
7. Toni Erdmann
8. I Am Not Your Negro
9. The Other Side of Hope
10. A Ghost Story
Honourable mention: All This Panic
Best reissue: Howards End (out of competition)
The one I missed: The Death of Louis XIV
"Only connect." The epigraph to E.M. Forster's portentous novel Howards End is omitted from James Ivory's impeccable film adaptation, which returned to cinemas this summer on its 25th anniversary. I would be cheating my own rules for this annual exercise if I were to crown Howards End as my film of the year - I have in fact seen it many, many times before and loved it for a long time (although never before was I able to enjoy the finesse of its narrative structure, and admire its sumptuous mise-en-scene and art direction - actually delivered on a shoestring budget - on a big screen). And yet this could so easily be the year of Howards End: its crushing depiction of lives caught in the middle of a housing crisis, circa 1910, exposes the struggles of people within a class system poised to clip the wings of those it should help to fly with such force that it feels incredibly prescient - and present. Rewatching Howards End to prepare my interview with Samuel West brought back to mind that motto, "only connect" - and it could be the banner for my film year.
2017 will go down in my personal history as the year I learnt to cry at the movies (and be ok with it). All my life thus far I have enjoyed the artistry and technical wonder of film as a mostly intellectual pursuit - don't get me wrong, this gave me great pleasure. But this year something different happened, and I can't quite say how or why, but a new organ was switched on and connected with the rest of my being - the eye, the brain - in revelatory ways. Perhaps it is because the films that touched me and moved me to tears in the most unexpected ways all have one thing in common: they are all about the heart.
From the literal, physical journey of one single heart from one human to another in Heal the Living, to the metaphorical way the heart keeps going even when it stops pumping blood in A Ghost Story, via the discovery of intimacy and the baring of the soul that the characters of Moonlight, Certain Women, Call me By Your Name and God's Own Country all experience as they open up their hearts to life and love - and all that they entail - these films kickstarted my heart, and let the engine roar. I wept, and sobbed, and sniffled, and wailed through the bittersweet adventures of two immigrants - a bear from Peru in London, and an improvised sushi chef from Syria in Helsinki in Paddington 2 (truly a work of comedic wonder, which also made me cry tears of joy) and The Other Side of Hope; the dredged up pain of Folsom Prison inmates in The Work; the anger of racial injustice and prejudice exposed through James Baldwin's words in I Am Not Your Negro - and the blow of that Kendrick Lamar song that comes with the end credits; the disconnection of fathers and daughters in the corporate capitalist world who discover they can still duet by the piano in Toni Erdmann; the pangs of the teenage heart with the real girls of All this Panic.
And the one film I truly loved to hate also had a heart at the centre of it! But I'll leave you to figure out which one it was.
ANNE-SOPHIE OHOUEU, CURZON BLOOMSBURY
1- Call Me By Your Name
2- The Florida Project
3- Moonlight
4- Manchester By The Sea
5- God's Own Country
6- Blade Runner
7- mother!
8- Get Out
9- Frantz
10- La La Land
BEN LYNDON, CURZON CINEMAS
Get Out

The Love Witch

Good Time

Lady Macbeth

Moonlight

Blade Runner 2049

mother!

The Handmaiden

Raw

Manchester By the Sea
*Okja (honourable mention)
**Call Me By Your Name (not seen)
BEVERLEY ISHERWOOD, CURZON RIPON
1. God's Own Country
2. The Death of Stalin
3. Blade Runner 2049
4. Moonlight
5. Okja
6. The Party
7. Paddington 2
8. T2: Trainspotting 2
9. 20th Century Women
10. Valerian

God's Own Country struck a chord with me both on a personal level as well as a artistic one.

Having grown up in a rural community, with a Dad that worked in farming, I connected with this film on so many levels. Seeing the struggle of a hardworking farming family played out on the screen was very touching. As the viewers, we were given the opportunity to look into a world that is often very closed.

The interaction of the family with one another and those around them, in particular the father-son relationship, was both saddening and heartwarming.

The minimal dialogue, coupled with beautiful close-ups of small details, captured both the beauty and savagery of the natural world and the difficulties that come with it. Francis Lee has struck the perfect tone between love and respect of the countryside and the fauna within it, allowing the audience time to engage with the subject completely, taking time to absorb the feelings and experiences of each character within their environment.
MANDY HITCHBORN, CURZON RIPON
1. Baby Driver – This sharp and stylish heist movie with its captivating use of soundtrack, was a great watch with my 15-year-old son. From the brilliant opening sequence, I could tell my son was sold on the central character, Baby, and that within a few minutes of leaving the screen he would be sunglasses and head phones on, downloading the music. He then rushed to get to my car first so he could put himself in the driver's seat and imagine. Baby Driver will forever be linked to that image and memory.The pure joy of the shared experience of cinema!
2. Blade Runner 2049
3. God's Own Country
4. Logan
5. Lady Macbeth
6. Trainspotting T2
7. Moonlight
8. The Levelling
9. It
10. A Monster Calls
KATE GEROVA, CURZON CINEMAS
This list has changed quite a lot since starting it. I set myself the challenge that every film on there had to feel fresh and be accountable…
CALL ME BY YOUR NAME
Luca Guadagnino's new classic is a sublime love story that made my heart ache on so many levels - none of them bad. Humanity shot through.
WONDER WOMAN
I won't lie, I did find this a little loud and needed a lie down after. But there's no way a superhero film directed by a woman that has made box-office history isn't going on my list. Take that, Batman.
MOONLIGHT
Beautifully shot and beautifully told set in a world I'd never known but with a protagonist that was recognisable. Barry Jenkins did something startling with Moonlight.
CERTAIN WOMEN
Ah, Kelly Reichardt. Be still my beating heart. The woman who makes quiet films that speak volumes.
LADY MACBETH
New, original and dark, with a standout performance from Florence Pugh.
RAW
Not for the faint-hearted. This one was a little bit of a thrill. Like a film that wears a leather jacket with quiffed hair and smokes. Cult.
LAND OF MINE
A tiny, tiny film that I fear was little seen. But this tale of young German POWs set to clear land mines in Denmark packed a very particular punch and a reminder - should any be needed - that no nationality escapes the sheer brutality of war and its aftermath.
HIDDEN FIGURES
Women scientists on film? Good grief. Whatever next.
MY HAPPY FAMILY
For those who watched the rather splendid In Bloom, this is the next film from Georgian director duo Nana & Simon. This time they focus on a 52 year old woman who lives with three generations of her family; shortly after her birthday she moves out to live on her own for the first time. Any adult child or parent will recognise the cacophony of noise and neediness that she is trying to escape. Absolutely authentic in its portrayal of an older woman recognising her own value in a partriarchal society. Not released in the UK,* this film is available to watch on Netflix.
BABY DRIVER
Woo-hoo. I'm a sucker for boy-robs-a-bank-but-he's-not-really-a-villain and then falls in love with the delectable Lily James (I mean, I would).
* I know this breaks the editor's rules but it probably played at a festival somewhere in 2017....
GABRIELLA KERE, CURZON SOHO
10. Toni Erdmann
9. The Handmaiden
8. I Am Not a Witch
7. God's Own Country
6. Blade Runner 2049
5. Call Me by Your Name
4. Moonlight
3. La La Land
2. Dancer
1. A Ghost Sory
I absolutely loved the acting and the unconventional music in this film. A Ghost Story is a mysterious epic journey of a wandering lost soul looking for something or someone through space and time... and for me that makes it so relatable... aren't we all ghosts? :)
LAUREN MORLEY, CURZON BLOOMSBURY

1) God's Own Country
2) Frantz
3) Call Me By Your Name
4) The Florida Project
5) Elle
6) Daphne
7) The Death of Stalin
8) The Happiest Day in the Life of Olli Mäki
9) The Other Side of Hope
10) The Handmaiden

Bonus DocHouse faves
11) I Am Not Your Negro
12) Kedi

God's Own Country
With its first-person vantage point of the often-romanticised Yorkshire Moors, Francis Lee's directorial debut is, in equal measures, brutal and incredibly gentle. The bleak loneliness of Yorkshire farm life is contrasted with a love so tender it brings tears to the eyes. There is a scene when, during a time of hardship, Romanian farmhand, Gheorghe extends a finger to young Johnny Saxby's hand, and a lifetime's worth of affection is imbued in that single touch. What a beautiful and indelible experience is watching this story of one young man bringing himself out of an intolerable situation and learning how to feel.

Frantz
I did not expect Frantz to be the emotional gut-punch that it was. I went in curious, I left moved to tears. It's a film in which black and white give way to colour both in the metaphorical and literal sense, to tremendous effect. In the weeks that followed I often asked guests about to see the film if they'd brought tissues. François Ozon's adaptation of the play whose title betrays this film's third act twist is particularly compelling for how it refocuses around the young widow, Anna: her adjustment to a tragedy beyond her years, her devotion to her adopted family and, ultimately, her forgiveness. It is a story that asks what benefit there is to always knowing or always telling the truth, and the results are nothing short of magnificent.
MEGAN JAMES, CURZON HOME CINEMA
Despite watching The Handmaiden for the first time in early 2017, I knew it would be difficult to topple Park Chan-wook's sumptuous triumph from the top of my Best of 2017 list. Richly growing with each viewing - including a Secret Cinema event - I've discovered something new each time, like the multilayered structure of this erotic thriller. And The Handmaiden was just one of many thought-provoking films with LGBT+ characters and themes reaching wider audience over the last 12 months.
2017 also struck me as a year where silence delivered powerful cinema, from immensely moving silent Studio Ghibli animation The Red Turtle, to near dialogue-free epic Dunkirk (Scorsese's Silence not withstanding...). Fritz Lang's 1921 silent Weimar masterpiece Der Müde Tod ('Destiny') was also re-released, exploring love, death and human frailty a century ago, grand themes which still preoccupy the filmmakers on my list today.
The Handmaiden
The Red Turtle
Good Time
Call Me By Your Name
Paddington 2
Moonlight
Dunkirk
God's Own Country
Certain Women
Der Müde Tod
MARK TAGNEY, CURZON HOME CINEMA
My film of the year is Process (slightly contentious as its more an art film/extended music video...but totally lush visuals so...) if that is not allowed I'll put 89 in:
10. 89
9. Good Time
8. I Am Not a Witch
7. 20th Century Women
6. Manchester by the Sea
5. Get Out
4. Dunkirk
3. The Meyerowitz Stories (New and Selected)
2. The Handmaiden
1. The Death of Stalin
JAKE CUNNINGHAM, CURZON CINEMAS
One of my favourite things to happen in the cinema this year may not have even been a film itself, but, as the aspect ratios of 'moving image art works' are stretched, until they seem boundless, what does it matter any more? It was a cold November school night, and as the credits rolled on the early evening screening, the young boy sat behind me leapt on to his seat, and in a moment of unbridled joy and uncontrollable passion, he started pounding his fists on the seat to my right.
"I LOVE THIS" he shouted.
"I LOVE THIS. I LOVE THIS. I LOVE THIS"
And beneath my self-consciousness, my tears, my parka and my thermal vest, I was there with him. Because I love Paddington 2.
Paddington 2

The Red Turtle

Blade Runner 2049

God's Own Country

Call Me By Your Name

A Ghost Story

The Handmaiden

The Lost City of Z

Good Time

Get Out
MARGOT DAVIOT-FERNANDEZ, CURZON CINEMAS
PADDINGTON 2
Probably the best family film made in a while - genuinely heartwarming and super fun. Special mention to Hugh Grant!
THE HANDMAIDEN (Director's cut)
Twisted and beautiful - a real shocker!
OKJA
It has a great cast and is really fun - but it's in this list mainly because of how much I cried watching it (= a lot).
THE KILLING OF A SACRED DEER
The deadpan is so good, it's terribly entertaining to watch - also, I've said it and I'll say it again, Colin Farrell 4eva.
WE ARE X
The story of the most famous band you've never heard of! Am now following Yoshiki on Instagram.
MY LIFE AS A COURGETTE
It is so charming and bittersweet, the animation is excellent.
MOONLIGHT
Not sure what I can say that hasn't been said - just stayed with me for a long time after watching it. I recommend Binging With Babish's recreation of the Pollo a la Plancha from the film.
GET OUT
High quality independent horror with a relevant comment on society! Love it.
THE DEATH OF STALIN
Loved it, my favourite comedy of the year - I'll rewatch it a lot I think.
SPIDER-MAN: HOMECOMING
After so many reboots of Spider-Man, this probably my favourite Marvel film to date.
ROB KENNY, CURZON CINEMAS
1. The Handmaiden
2. Moonlight
3. The Death of Stalin
4. Manchester By The Sea
5. mother!
6. The Red Turtle
7. Land of Mine
8. The Killing of a Sacred Deer
9. Call Me by Your Name
10. Kenny
No words can possibly do my choices justice.
The End.
Steven Ryder, Curzon Aldgate
1. A GHOST STORY
No film has inspired as much awe yet been so tragically personal this year as David Lowery's slow burn masterpiece A Ghost Story. Part-horror, part-arthouse
and peppered with slight moments of humour, it isn't always the easiest of watches but a challenge as gorgeous as this one is entirely welcome in my eyes. Following the after-life story of a man who dies in a car crash, this is a film about grief and existentialism but, most importantly, about time. It wants us to experience this universally intangible concept in all of its glory, be that a tidal wave of centuries that sweep by in the blink of an eye or a tragic, almost voyeuristic long take of Rooney Mara drowning her grief by consuming an entire pie in front of us. A Ghost Story gives an effervescent physicality to the battle raging between time as a personal obstacle to overcome and an unstoppable force we should not even try to control, creating a whiplash of empathy and wonder unlike anything else that current cinema has to offer.
2. GET OUT
An unbelievable achievement from a first time director and a film which has inspired discussion around an important subject in the way that the best horror/suspense films always do, utilising subversion and subtlety instead of
bombast and realism. A breakout performance from British actor Daniel Kaluuya and a script that effortlessly switches between anxiety and humour means Get Out has become one of the most profitable films of the year, appealing to a
hugely diverse audience. Hopefully director Jordan Peele will be a strong voice in Hollywood for years to come.
3. CUSTODY (note: this film is out in 2018)
A rare instance of social realism harmonising with elements of the horror and thriller to create a heart-stopping, anxiety-inducing drama that not only enthrals
but will also open audience's eyes to the hideousness of spousal abuse. There are so many fantastic but seemingly simple decisions made by the director that it becomes hard to believe that this is Legrand's first feature film. Shot with all the expressive minimalism of a Dardennes film, the last quarter of Custody, from the dialogue-free party scene to the violent conclusion, is gripping beyond compare,
the only film this year during which I forgot to breathe for a good portion of its running time.
4. THE FLORIDA PROJECT
Very rarely do I experience the kind of butterfly inducing glee that Sean Baker's The Florida Project roused in me. The unique characters we spend time with over the film's two hour running time feel as real (and as special) as the day-glo buildings that they live in. Moonie is like a miniature wildfire, tearing down everything in her path, beautiful and dangerous, the perfect impression of a childhood that is imploding in order to exist.
5. THE LOVE WITCH
The Love Witch is absolutely a gimmick film but, unlike other works that have spoofed the antiquated style and velvety aesthetics of '60s melodrama, Anna Biller's feminist critique of genre film and the male gaze is intelligent enough to subvert expectations whilst still looking absolutely fabulous. Honestly, the costume and set designs in this film are some of the most meticulous and well
researched that it is a travesty that Biller won't be recognised by the Academy this year. Satire has never looked so good.
6. Quest
7. The Killing of a Sacred Deer
8. On Body and Soul
9. Lady Macbeth
10. Call Me by Your Name
JACK PACKHAM, FUSION MEDIA
As always, this year hasn't been easy to rank. For me, 2017 has been a great year for thrillers and black comedy with Get Out and The Killing of a Sacred Deer as standouts. But alongside these the likes of Loving and The Disaster Artist have raised my spirits.
As for honourable mentions, I loved the super-chilled Kedi as well as beautiful backdrops in Tanna.
(Looking back, it feels like this year I've missed out particularly on documentaries, so please feel free to send any recommendations my way.)
1. Loving
2. Raw
3. Get Out
4. Certain Women
5. The Handmaiden
6. The Killing of a Sacred Deer
7. Wind River
8. Moonlight
9. Good Time
10. The Disaster Artist
DANNY JAMES, CURZON ARTIFICIAL EYE
The Handmaiden

Manchester by the Sea

The Killing of a Sacred Deer

Call Me by Your Name

The Florida Project

Graduation

OJ: Made in America

Elle

Toni Erdmann

Good Time
TIMI ABUDU, CURZON CINEMAS
Being a massive comic book geek You'll find more than one superhero movie on my list.
My favourite would be a toss up between Spider-Man and It.
My top 10 films in no particular order are
Spider-Man: Homecoming
Logan
Hidden Figures
I Am Not Your Negro
Mudbound
Hacksaw Ridge
Thor: Ragnarok
Detroit
Dunkirk
It
ALLY CLOW, CURZON CINEMAS
1. Certain Women
2. La La Land
3. A Quiet Passion
4. Blade Runner 2049
5. The Salesman
6. Personal Shopper
7. 20th Century Women
8. Lady Macbeth
9. Graduation
10. Moonlight
Or, a list [fragment]. I decided to let life get in the way this year and relegated the moving image to a subsidiary role around August. I look forward to catching up on all the films released in the second half of 2017 at some point soon.
I made the pilgrimage to Certain Women for US Cinema's Mother (Laura Dern), Daughter (Michelle Williams) and The Holy Spirit (Kristen Stewart) with Kelly Reichardt as God but instead left with Lily Gladstone's look. Her gaze. The gaze of a country rancher looking at a woman she was falling in love with who didn't love her back. Certain Women had everything I need from cinema – all the minutiae of a live lived; life as trying and failing; life as falling in love and getting your heart broken when she doesn't love you back. Life as bursts of pain to make the joy brighter. Life.
JENIFFER BIEHL, CURZON BLOOMSBURY
1. The Handmaiden
2. Moonlight
3. Manchester By The Sea
4. Blade Runner 2049
5. God's Own Country
6. Baby Driver
7. I Am Not Your Negro
8. mother!
9. The Florida Project
10. La La Land
HEATHER MCINTOSH, CURZON HOME CINEMA
As a staunch advocate of 90-minute films, putting a 3-hours long German comedy at the top of my 2017 list has taken me by surprise. It punched me in the gut both times I watched it – a perfect and heart-warming blend of humour and sadness.
Moonlight brought with it that rare joy of feeling like you're discovering something totally new. I love the aesthetic of The Safdie Brothers' films and Good Time was no exception. I Am Not Your Negro's urgent message stayed with me for ages, as did Get Out's smart exploration of racism. I loved The Florida Project - Sean Baker's energetic protagonists always make me beam. Lanthimos returns to Dogtooth-style form with The Killing of a Sacred Deer. Dancer is a fascinating exploration of ambition driving its subject to the brink. Masterfully handled by Larraín, Natalie Portman was astounding in Jackie. All This Panic is a rare gem that both focuses on, and importantly takes seriously, teenage girls' insights on the world.
1) Toni Erdmann
2) Moonlight
3) Good Time
4) I Am Not Your Negro
5) The Florida Project
6) The Killing of a Sacred Deer
7) Get Out
8) Dancer
9) Jackie
10) All This Panic
AVALON LYNDON, CURZON ARTIFICIAL EYE
The Killing of a Sacred Deer
The Handmaiden
Call Me By Your Name
Toni Erdmann
Jackie
Lady Macbeth
The Red Turtle
God's Own Country
I Am Not a Witch
Good Time

Honourable mention – The Work
The Killing of a Sacred Deer, Yorgos Lanthimos's pitch-black comedy, steals this year's top spot for me. What could be more comforting – as we watch international politics spiral into the abyss – than a reminder of the absurdity of life, love and everything we hold dear? A deliciously twisted take on the psychological thriller, this film gleefully revels in its deadpan dialogue, frosty characters and inherently ridiculous central premise, showcasing Lanthimos' talent for building worlds that are both jarringly alien and creepily familiar. I've watched the events of 2017 unfold with a sense of both mounting horror and numbing dissociation – and this film has both of those in spades. Zeitgeisty!
DAMIAN SPANDLEY, CURZON CINEMAS
BLADE RUNNER 2049
I'm nervous confessing my No.1 given how much its Marmite pretension and gut-vibrating audio appeared to split people. I thought if Villeneuve had the cojones to take on one of the most loved sci-fis of all time and $150m of Warner's petty cash to make a devastatingly beautiful and complex art movie that bombed at the US box office, then surely I can stick my neck out on the Curzon blog.
I like a film that can destroy relationships with two hours of screen-time. I expect mother! broke a few up this year, so bravo! I recommended BR2049 to a friend, who furiously accosted me later and made me read a brilliant and ranty online review he'd published damning the film to hell. "It's misogynistic!" he yelled. "Isn't it more a critique of where we're heading?" I replied mousily, my apologetic thesis drowned out by the force of his opinion. Either way, I sent him to a film and he felt an emotional response. My work is done.
Blade Runner 2049
The Killing Of A Sacred Deer
La La Land
Manchester By The Sea
Moonlight
Call Me By Your Name
Toni Erdmann
The Handmaiden
Jackie
Elle
Highly recommended: The Other Side Of Hope, mother!, Aquarius, On Body And Soul, Lady Macbeth, A Ghost Story
HANNAH FARR, CURZON ARTIFICIAL EYE
1. cameraperson
2. moonlight
3. toni erdmann
4. get out
5. oj: made in america
6: elle
7. good time
8. the killing of a sacred deer
9. call me by your name
10. happy end
JAMES KING, CURZON ARTIFICIAL EYE
1. THE OTHER SIDE OF HOPE

2. THE HANDMAIDEN

3. JOHN WICK: CHAPTER 2

4. MOONLIGHT

5. GRADUATION

6. TONI ERDMANN

7. CHRISTINE

8. CALL ME BY YOUR NAME

9. THE KILLING OF A SACRED DEER

10. HAPPY END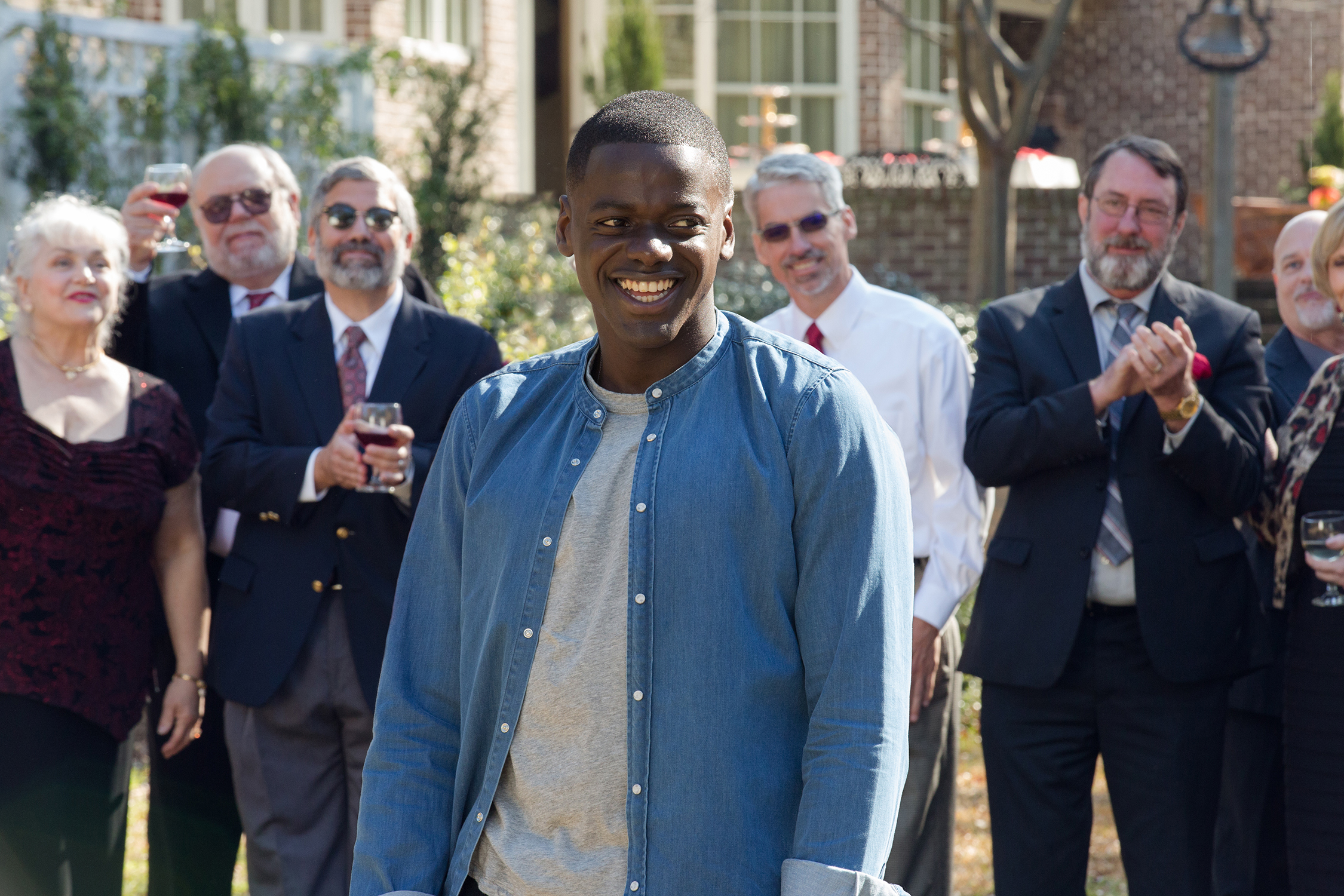 NEIL JAGER, CURZON RIPON
1. THE HANDMAIDEN
Just pure, dazzling cinema that at first beguiles you with its stunning cinematography before dragging you further in, with the thriller element getting its claws hooked in to you, taking you on a majestic roller-coaster ride of sublime twists and turns that never, ever feels forced or contrived. Add in some of that good-old eye-watering violence that Mr Park Chan-wook does so well and you have a delicious slice of pure Asian cinema.
2. MOONLIGHT
On first viewing, I didn't really 'get' Moonlight – I really enjoyed it and knew it was beautifully shot and edited with superb performances but felt there was an element missing. In the weeks after seeing it though, certain scenes stayed with me and I kept remembering how I felt whilst viewing them, so knew it must be something special. On second viewing, this was confirmed when it became apparent how these memorable scenes were actually part of a very nuanced and touching portrayal in how memories and life experiences effect our own identities throughout our lives and the aspects of those identities that we choose to reveal to those around us – and a Best Picture winner that fully deserves the accolade is such a rare achievement nowadays!
3. A GHOST STORY
You certainly need a bucketful of patience when watching A Ghost Story and there were those critics who argued that it was really more of an art-project/museum piece (especially the infamous pie-eating scene) but stay with it and you are rewarded with an experience that will actually 'haunt' you for a long time after the credits roll. A beguiling and touching fable about love, the sense of loss, grief and how we try to find (or fail to find!) our place within the modern world.
4. BLADE RUNNER 2049
I'm of the age where I can remember the original being released and, although I was too young to see it in the cinema at the time, VHS meant it was ripe for repeat viewings and fully submerging yourself within its original portrayal of a dystopian future aligned with the majestic Vangelis soundtrack…. however, the original was always slightly flawed (the less said about the voice-over, the better) and was often a case of style over substance until the Final Cut finally put some of those issues to bed (but not all). Enter 2049 and whilst nearly all had concerns that it was just going to sully the original, I went in with no such concerns and came out feeling that it had taken the themes of the original and improved on them in almost every single way – and anyone who can get such a superb performance out of Harrison Ford after his utterly cringe-worthy 'trad-dad' turn in the awful The Force Awakens needs to win every directing award going!
5. MOTHER!
On watching mother!, I turned to the other half to ask 'What did you make of that?' and her reply of 'Well, I thought it was just brilliant!' wasn't what I was actually looking for – 'No, I meant what did you MAKE of it? What did you think it was all about?!?!'. Cue a long drawn out discussion trying to make some sense out of one of the most divisive films of many a year and still not getting anywhere closer to a conclusion; was it a comment on the cult of celebrity, a religious allegory on the myth of Genesis, an eco-message about our mistreatment of Mother Earth? Mmmm – not really sure?? What it definitely was though, was one of the most exhilarating films I'd seen for a long time, where I was not only wary of looking away for a second in case I missed anything, blinking became a thing fraught with danger. Claustrophobic, paranoid, relentless, haunting, more claustrophobic but also an absolute thrill ride that goes absolutely hat-stand in its final act and finishes with you asking the eternal question; 'So, what did you make of that?'
6. PADDINGTON 2
From my time working in cinema, it has become abundantly clear that the vast majority of films are made with a certain demographic in mind and thus, there will always be certain sections of the audience that just don't get it. The first Paddington was one of those rarities; a film that caters for absolutely everyone and every single member of the audience, no matter their age, sex or creed, left the screening with a great big stupid grin on their face and it was a joy to behold. Paddington 2 (along with Blade Runner 2049) is another sequel that has picked up on the themes of the original and improved on them in every way; a heart-warming story of how kindness, humanity and seeing the good in everyone reaps rewards; a message much needed in these current crazy days. Add in the fact that it was probably the most I've laughed in a screening this year with an utterly mesmeric, over-the-top performance from Hugh Grant, what more could anyone ask for? Just a great big (bear!) hug of a movie!
7. LION
I think sometimes critics forget that cinema is there to serve as a form of pure entertainment and there are those films that aren't exactly revolutionary in the way they bring their story to the big screen but have so much heart that you can't help being won over by it. Lion is one of those films and once again, is such a beautiful story about life, love and those you've lost. Also, the scene where the grown up Saroo finds the jalebi snack at the party and the emotional connection to his lost past that it triggers, had me blubbing like a very blubbery thing.
8. RAW
A bloody horror about a young vegetarian's first year at college and her vain attempts of trying to fit in with her peers which eventually leads to cannibalism (and had audiences supposedly fainting in the aisles!) is so much than just that. A brutal coming-of-age story about experimentation, be it ideas, identities, sexuality and tastes (even if it is your own arm or your sister's finger!), Raw is one of those rare cross-genre films that tells its story with so much confidence and style that it never fails to get under your skin…
9. THE LOVE WITCH
Lurid Technicolor – check
60s style & fashion – check
B-Movie horror – check
Completely camp – check
Touches of Hammer, Hitchcock and Giallo – check
Deadpan comedy – check
Showing Tarantino & Rodriguez how pastiche should be done – double check!!! What's not to love about The Love Witch!
10. MY LIFE AS A COURGETTE
After the incredible Your Name (which had made it onto this list until I realised it actually came out in 2016!), My Life as a Courgette continues the run of intelligent animated features that have much darker underlying themes. With such simple but beautifully drawn (both artistically and personally) characters, the kids in this children's home will totally win you over with their charm, humour and individual issues that have affected each and every one of them in their short, traumatic lives. Also, in an age when every inane, mind-numbing blockbuster seems to have to come with the obligatory running time of at least 150 minutes, isn't it just a treat that a film like this can tell its heart-warming story in just over an hour.
LYDIA PENKE, CURZON CINEMAS
There were 25 films in my shortlist of top films released and seen in 2017, all worthy of the top ten. My choices here are based purely on the visceral feeling I had upon seeing it, not a critical evaluation of the quality of the filmmaking. And had absolutely NOTHING to do with Ryan Gosling. Nothing.
In no particular order:
THE LOVE WITCH
The Best Achievement award goes to Anna Biller who wrote, directed, produced, set designed and made every single costume and created every single prop herself, over 7 years. Shot on 35mm and in technicolor, a pastiche of '60s Russ-Meyer-esque B horror movies, it challenges modern conceptions of gender roles. There's scene with a tampon in it, during which my cinema-going companion exclaimed "OH GROSS!" – and from the silver screen came the retort "Periods aren't gross". Pure witchcraft.
MANCHESTER BY THE SEA
This Top Ten only has room for one Casey Affleck feature and although my preference would be the one where he wears a sheet over his head and doesn't speak throughout, it was this one that made me weep the hardest. (Though it does feel SO last year.)
TONI ERDMANN
The kind of movie you just want to take your dad to, hug him, and say "YES! That." (or: "JA! Dass.")
ELLE
Prrrrgh.. I felt conflicted about this, it's morally dubious, but such a powerfully dark - and often humorous - portrayal of a woman's revenge, with a terrific performance by Huppert (and her cat).
NERUDA
If you were going to pick one Pablo Larraín film released this year, most people would probably chose JACKIE. But I'm going for the underdog. A very unusual film about the Chilean poet Pablo Neruda, it made me feel right clever, it did. And, immediately post-screening, kickstarted my Top Ten 2017 list.
THE HANDMAIDEN
Nothing short of a saucy miracle.
THE OTHER SIDE OF HOPE
A dry film, exploring immigration issues with warmth, satire and charm. It was firmly imprinted onto my heart after one of the larger actors in the movie engaged me in a tango upon my arrival at the Berlinale after-party, mistaking me for someone else. [Did I drop something?]
BLADE RUNNER 2049
I won't lie, I was apprehensive, what with Blade Runner being one of my favourite films. During the opening shot, tears came out of my eyes. I loved that there was no compromise on making the film more commercially palatable by cutting some of the extensive landscape shots to decrease the runtime. It was pure beauty. And I'm not just talking about Ryan Gosling.
CALL ME BY YOUR NAME
If I had to pick a top film, this would be it. When a film makes you think THAT WAS ME! And you're not a boy. And you're not gay. And you don't have a lovely villa in Italy with amazing parents. But you were, once, in love for the first time...
THE DISASTER ARTIST
I did my homework and actually watched THE ROOM in preparation - there's time I'll never get back! This is just a great story about creativity in the face of adversity, plus a hairy butthole. I laughed, I cried, I cried with laughter...
IAN HAYDN SMITH, CURZON MAGAZINE
1. Moonlight (score – Nicholas Britell)
2. The Florida Project (Celebration/Kool & the Gang)
3. Dawson City: Frozen Time (score – Alex Somers)
4. Get Out (Score – Michael Abels; Run Rabbit Run/Flanagan & Allen)
5. God's Own Country / The Death of Louis XIV
6. Mudbound (John the Revelator/Blind Willie Johnson)
7. Jackie (score – Mica Levi)
8. Killing of a Sacred Deer (De Profundis/Jean Rattya)
9. Billy Lynn's Long Halftime Walk (Soldier/Destiny's Child)
10. The Farthest / Blade Runner 2049 (Golden Record / score – Hans Zimmer)
God's Own Country and The Death of Louis XIV excepted, the films in my list were notable for their use of music. If Hans Zimmer's played with Vangelis' score whilst delivering his signature sonic wall, other composers delivered more on subtlety and innovation. Nicholas Brittell's score for Moonlight moved from melancholy to rapture whilst also getting chopped and screwed. Mica Levi proved herself once again with her score for Jackie – a counterpoint to the action in Pablo Larráin's virtuoso film. Alex Somers added ambience to the history of a frontier town, America and the early movie industry in Bill Morrison's beautiful Dawson City: Frozen Time. And while Michael Abels' music for Get Out shifted gear as much as the film, the use of Flanagan and Allen's 'Run Rabbit Run' in its opening scene was inspired.
Jean Rattya's 'De Profundis' helped draw parallels between The Killing of a Sacred Deer and Kubrick's The Shining, while 'John the Revalator' found Blind Willie Johnson's raspy vocals the perfect texture to the harsh times of Dee Rees' race drama. The Florida Project couldn't have started in a more euphoric key than Kool & the Gang's 'Celebration', while the year's most misunderstood film, Ang Lee's bitingly satiric Billy Lynn's Long Halftime Walk, deploys Destiny's Child's 'Soldier' like a sensory attack on shell-shocked soldiers. Then there's the 90-minute selection chosen by Carl Sagan and his team that exists aboard the two Voyager explorers whose story is presented in The Farthest. One has now left our solar system, entering interstellar space and will remain the last recordings of our species in existence long after we and our planet have perished.
Near misses: Certain Women, A Quiet Passion, I Called Him Morgan, My Life As A Courgette, The Meyerowitz Stories (new And Selected), The Fate of the Furious.
Curzon staff join the podcast team to talk about their favourite films of 2017.
For more discussion of the best films of 2017, plus a chance to catch up j with our in-depth reviews and interviews with the filmmakers who made this year great tune into the Curzon podcast on iTunes or Soundcloud.